This ebook is a compilation of tips and education I have learned as a dietitian supporting clients through eating disorder recovery.
My hope is that it will educate parents, partners, friends, and anyone who is supporting someone through this journey of recovery.
It's best to learn from this book and then talk through it with your loved one since each person is unique!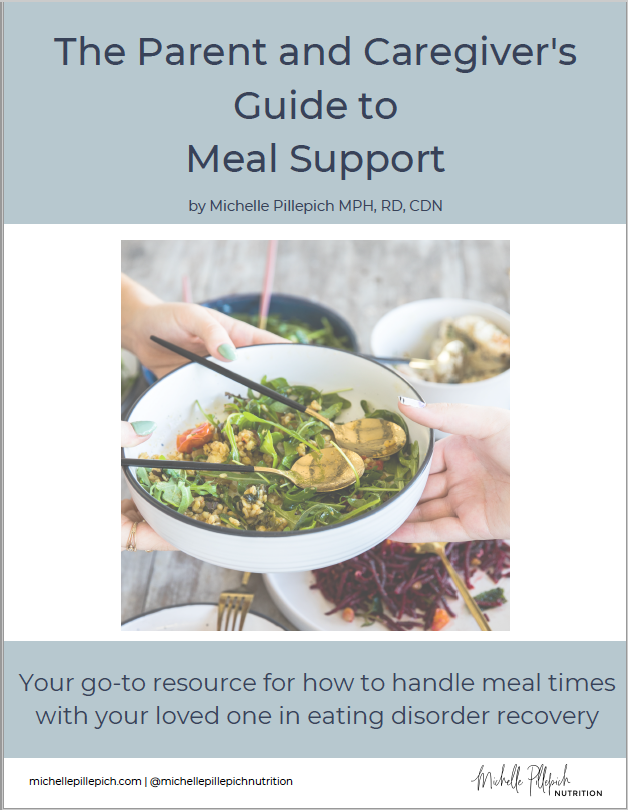 The Parent and Caregiver's Guide to Meal Support
By Michelle Pillepich MPH, RD, CPT
Registered Dietitian with experience working in residential eating disorder treatment, day treatment programs, and private practice